David Raymond, director of Night Hunter, a thriller movie starring Henry Cavill, Ben Kingsley and Alexandra Daddario, talked to us about the movie, about Henry Cavill and his faithful companion Kal.

David, May I start this by congratulating you on your recent success with Night Hunter, which we will speak of soon, but before that we would like to know a little bit more of you. You are immensely acclaimed by the public and by fellow directors, and that's what made us want to know you better.
How did your passion for cinema and screenplay writing started? And how was the path until now?
I've always LOVED movies since I was a kid… I would watch films over and over again with my brothers. I always wanted to be a film maker, but it takes a while for that inner voice to gnaw away at you until you give up a stable life and go for it. I wrote my way into the industry… it's a long path but rewarding one hopefully.
How was the creative process of "Night Hunter"? Was there a specific motivation behind it? What challenges did you face?
Loved the creative process, writing, directing and especially getting to work with my actors. Many lessons learnt in post production. The challenges were numerous but we got by. It was a tiny budget film with a big cast so everyone assumes we had lots of money and time. Add that to minus 20 weather and you've a melting or rather freezer of issues. But we got through it!
How were the screen tests and the casting process?
The only people I really screened tested were Eliana Jones and Brendan Fletcher. Both had critical roles to the film and I was absolutely delighted to have found them.
Tell us a little bit about the daily routine on set? Winnipeg can be a tricky place when it comes to the weather conditions. Would you share with us some funny or memorable moments from those days?
The daily routine… wake up after 2 or 3 hours slept. Coffee. Winter clothes, and by this I mean 4 or 5 layers of them. More coffee. Get to set, find out the trucks aren't there or the location hasn't been booked properly. More coffee. Trucks arrive with all the wrong kit in them. Figure out what we can use. By now it's been 3 or 4 hours gone. Call the Film Commissioner to ask for help. He arrives. More coffee. Fall over on the ice. Ouch. Ignore the pain. Breakfast is a banana washed down with coffee. Finally film for an hour but then have to break for lunch, legally that is. Over lunch have emergency meetings to find out what's going wrong and how to fix it. After lunch start shooting properly, that is after dressing the set which hasn't been done. More coffee. Losing the daylight. Now lighting day for night, which saps up more time for lighting. Which is a disaster because some lights don't have bulbs, but the lighting guy puts them up anyway. Dinner time. More coffee. Your shooting schedule gets torn in half. The actors are wondering why we haven't been shooting all day. I'm starting to realize pulling my hair out doesn't make for a good look at my young age. More coffee. Wrap for the day. Go home, try and rewrite scenes because you've lost scenes that would have made the film make sense. Emergency meeting at hotel with local producers who can't explain why things are going completely wrong. There aren't the actual film producers on set, because they never showed up (except one of them). Everyone goes to sleep. I sit up rewriting scenes. Starring at my script pages I can no longer shoot. But… the performances are incredible so I cling to that and think as long as we have that, we'll be ok. Think about icing my injuries then I remember I can't feel them anyway because I'm mostly frozen. Sleep… in my clothes. Wake up…. And do it all over again. I'm not joking. 😊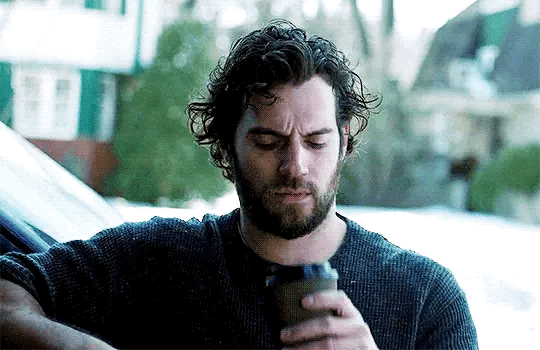 How involved was Henry on the research to bring Detective Marshall to life? Did you get involved too or was it mainly Henry's responsibility?
Henry's the ultimate professional. He and I talked about his character a lot. He's very smart when it comes to scripts and will make a great producer. His research though he does by himself. But he comes to set extremely prepared and ready to work hard.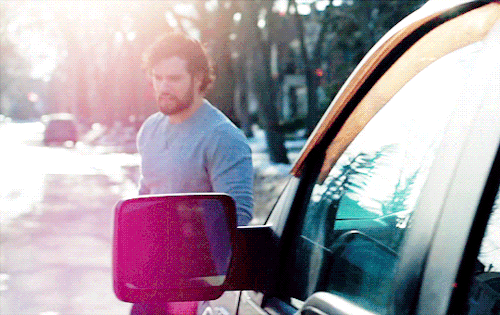 What is your verdict about the final product after all the work you put into this movie?
Two sides to this coin. Proud, very proud especially of my actors. The fact the film is as good as it is, is a miracle given the production issues. The other side of the coin is frustrated. The film could have been great, instead I'll have to settle for what we could achieve and learn lessons from it.
What can we expect of Henry Cavill's performance in the movie?
I think it's his most mature, subtle performance. There are moments of tenderness and vulnerability beneath a hard exterior that I'm very proud of. He's a wonderful actor who is capable of disappearing into characters.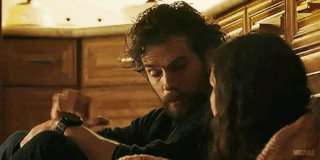 How was Kal's presence on set taken by cast and crew?
He was by far the most intelligent thing on set. Mainly because he knew to stay indoors.
The Brazilian fans are eager to watch "Night Hunter". Is there an estimated release date of the movie in Brazil?
It's release date will be announced soon! But it is coming…
You mentioned on Instagram that you have upcoming projects. Can you reveal what they are about or will you keep it secret for now?
For now………….
Would you like to leave a message for the fans of Henry Cavill?
Your support for the project means the world to us all. I know Henry has the upmost respect to his fans because without you all… there would be little reason to keep creating! I'm sure you're gonna love The Witcher and who knows what else is around the corner! He has a very long successful career ahead of him… and I join you all as a film maker and fan, hoping we get to see him don the red cape again and fly!
PWe would like to thank you immensely in advance for granting us the interview and for always being so kind towards our team at Portal Henry Cavill. We wish you all the best and good luck!
THANK YOU!